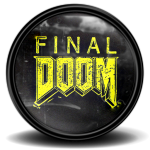 Doom TNT/Final Doom SC-55 music pack released!
Available in boosted and raw alternatives for OGG, FLAC and MP3. Includes metadata loop tags for seamless looping playback in-game (except for MP3, which doesn't support custom tags).
Once again I apologize for the length of time it took to get this out the door. I'd appreciate any feedback from testing it out to see if everything's working properly. It should work fine and I've done minimal testing myself, but some things just slip through the cracks sometimes. I hope you enjoy it. Also still available are music packs for Doom, Doom 2, Duke Nukem 3D, Descent, Hocus Pocus, and more.